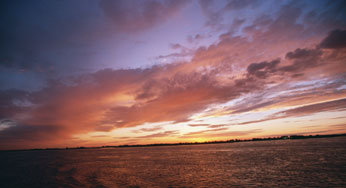 Roseland Counseling is a group of caring, experienced mental health practitioners who are committed to providing affordable therapeutic services in the Michiana community.   Our goal is to provide support and guidance as individuals cope with the challenges of life.  We have a strong commitment to professional integrity and providing service to the community.  Finding the right therapist can be a challenge, so we try to clearly explain our approaches on this website. 

We recognize the diversity in the Michiana community, and are welcoming to individuals from different cultural, religious, and socioeconomic backgrounds.  We embrace all individuals, knowing that differences in gender, sexual orientation, age, ability, and family structure are normal aspects of human experience.   Our offices are handicap accessible, and we are sensitive to those with special needs.

Together, we have expertise in many different approaches to therapy, and we tailor them to the needs and preferences of the individuals with whom we work.  At this practice, you can find a variety of therapeutic approaches, including Cognitive Behavioral Therapy (CBT), Dialectical Behavior Therapy (DBT), Motivational Interviewing, Brief Solution-Focused Therapy, Relationship Counseling, Behavior Modification, Exposure Therapy, Acceptance and Commitment Therapy, Person Centered Therapy, Mindfulness-based Therapy, Reality Therapy, Alternative and Holistic Therapies, Art Therapy, Music Therapy, and Play Therapy.  We provide individual, couples, and group therapies, depending on the needs of those we serve.   We are also experienced in Employee Assistance Programs (EAPs).

Perhaps the best way to find the therapist who is right for you is to talk to a therapist personally, and determine whether there is a good fit between your needs and the therapist's approach.  We invite you to call any of us to discuss your concerns.  You will find our individual cell phone numbers listed on this site. 

219 N. Dixie Way

South Bend, IN 46637

Phone: (574) 220-2649

Fax: (574) 271-3740

Catherine M. Pittman Ph.D., HSPP

Phone: (574) 250-8640

Frances M. Touhey MSW, LCSW

Phone: (574) 250-2486

Susan Myers, R.N., LCSW, LCAC, BCD

Phone (574) 229-6672

Penny Coleman, Insurance & Billing Consultant

Phone: (574) 440-9100

Office Hours:

Monday - Friday 9:00 AM to 5:00 PM

Other times by appt.