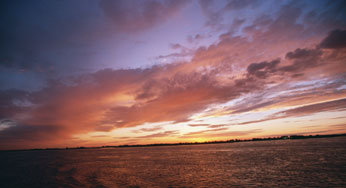 Frances Touhey, MSW, LCSW

Licensed Clinical Social Worker

My practice includes children, adolescents, and adults.  I approach the therapeutic process with the belief that we all have the potential to heal ourselves.  We can learn to maximize our strengths and minimize our limitations.  As a therapist, it is my role to help people recognize these qualities in themselves, and to provide them with the tools necessary for them to achieve their goals.

I specialize in Motivational Interviewing, a strengths-based therapy that I also combine with other therapeutic processes that best enable the individual to heal.  These approaches include CBT, DBT, Behavior Modification, Art Therapy, and ACT.

I appreciate the opportunity to work with a diverse population.  I provide individual, relationship, family, and group therapy.  I offer groups for parents of children with a diagnosis of ADHD, adults living with ADHD, and adolescent self-esteem.  I have experience treating both thought and mood disorders, and I work extensively with individuals who are healing from abuse and trauma. 

I encourage clients to utilize community resources that they may not have been aware of, and I interned with the South Bend Common Council in order to educate myself about the mental health needs of the community and how best to advocate for improved services.     

219 N. Dixie Way

South Bend, IN 46637

Phone: (574) 220-2649

Fax: (574) 271-3740

Catherine M. Pittman Ph.D., HSPP

Phone: (574) 250-8640

Frances M. Touhey MSW, LCSW

Phone: (574) 250-2486

Penny Coleman, Insurance & Billing Consultant

Phone: (574) 440-9100

Office Hours:

Monday - Friday 9:00 AM to 5:00 PM

Other times by appt.